Yes, one more post for the day (3 in one day, I know a bit excessive) but I made this layout last night and I had to post because the title is inspired by my Dad. Whenever we talked about bowling or went bowling, my dad would sing this song from Sesame Street:

"I like to go bowling with my friend Bert
My bowling ball and my bowling shirt.
Bowling is my kind of game..."

Now, whenever I think about bowling, this song instantly pops in my head.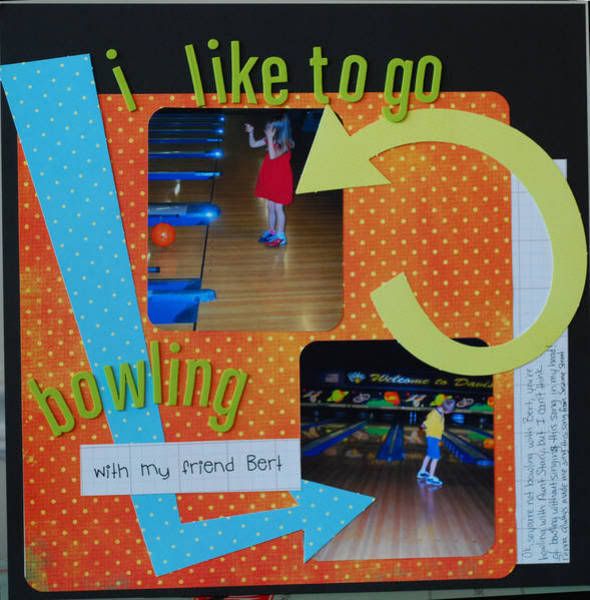 All paper products (except the cardstock, I am not sure where I got that, I think at a Making Memories Wearhouse sale) can be found at Scrap Attack Scrapbooking as they were all part of my GDT kits during my GDT term.
Polka dot paper is Fancy Pants, About a boy
the die cut arrows are the Lynden Die cut shapes by Scenic ROute
grid paper is also Scenic Route
Letter stickers are American Crafts THickers